PP Bottle Washing Filling-Sealing Machine
Shanghai IVEN Pharmatech,el más grande fabricante de PP Bottle Washing Filling-Sealing Machine en China, venta de PP Bottle Washing Filling-Sealing Machine de alta calidad a clientes internacionales.

Brief Introduction
XGF PP Bottle LVP Wash-Fill-Seal Machine has three sections, ionic air washing or ionic air plus water washing, constant pressure filling, and hot melting sealing. It can automatically finish the processes of bottle feeding, bottle entering, bottle reversing by manipulator, ionic air reversely blowing and washing, bottle conveying, fixed volume filling, cap sorting, cap feeding, simultaneously heating cap and bottleneck, air eliminating, hot melting sealing, bottle conveying out etc. It is mainly applied to the washing, filling and sealing production for PP plastic soft and hard bottle large volume parenteral, like glucose infusion, sodium chloride infusion, sodium chloride and dextrose injection, metronidazole injection etc.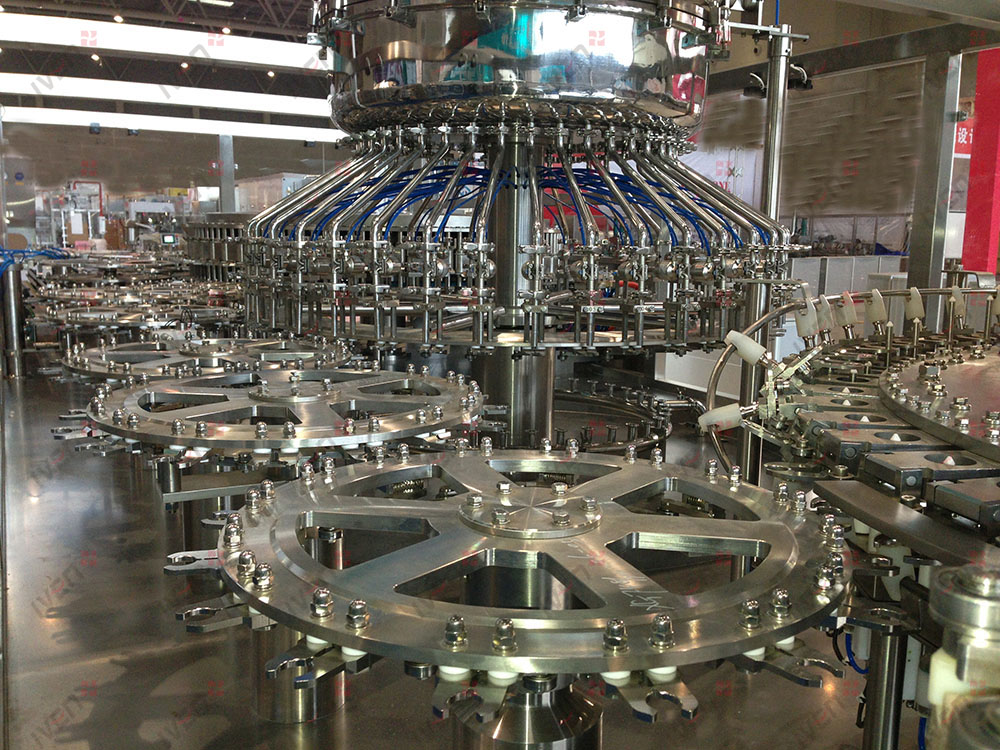 Main Features
1. Compact integrated design of wash-fill-seal with smaller production area
2. Applicable to any round or flat IV solution bottles with different shapes
3. Voice alarm when fault, and machine halt
4. PLV control, all operation data can be set, changed and kept on file
5. CIP/SIP on line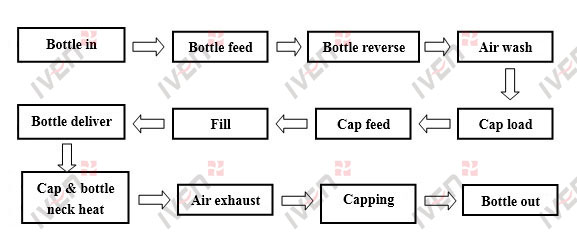 Technical Parameters
| Item | Data |
| --- | --- |
| Production capacity | 2000~20000 bottles/hour |
| Specification | 50~1000ml round or other shape PP bottle |
| Bottle washing | ionic air washing, or ionic air and water washing |
| Main filling medium | Liquid such as large volume infusion |
| Filling error | ±1% |
| Liquid filling temperature and pressure | 40~55℃ 0.6~2kg/cm² |
| CIP/ SIP | 125 ℃--30 min |
| Air consumption (clean air) | Pressure: 0.6~0.8Mpa 180(120)m³/h |
| Cooling water | 250L/h, 15~20℃ |
| Noise | max.75dB |
| Electric capacity | 18~35KW |