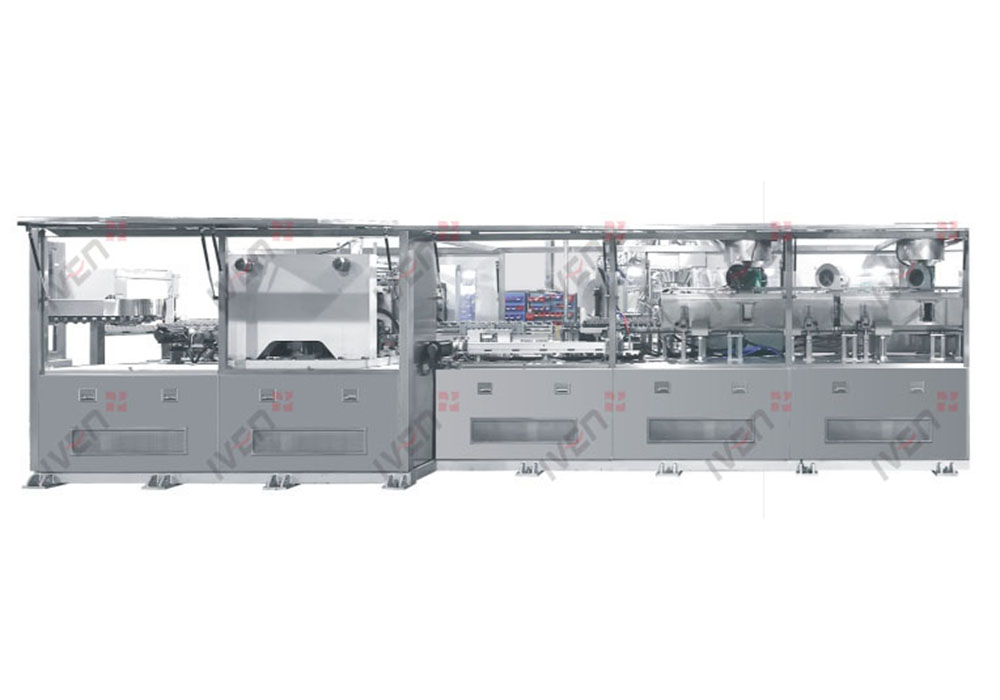 PP Bottle Blowing Machine
Shanghai IVEN Pharmatech,el más grande fabricante de PP Bottle Blowing Machine en China, venta de PP Bottle Blowing Machine de alta calidad a clientes internacionales.
Brief Introduction
CPP series bottle blowing machine is with high production automatically blowing for IV bottle and other PP bottles, includes stations of preform loading, preform heating, preform delivering, blowing, bottle taking out. The blown bottles are suitable for filling glucose infusion, sodium chloride infusion, glucose and sodium chloride injection, metronidazole injection etc.
Main Features
1.Different performs loading, no need to change any spare parts
2.Fully servo electric control
3.Piston type high pressure mold lock, improving blown bottle quality
4.Stable power output, ensure bottle uniform thickness
5.Max production capacity 12000 bottles per hour
Technical parameters
Machine models
Item
CPP4
CPP6
CPP8
CPP10
CPP12
Design capacity
100-250ml
4000 B/H
6000 B/H
8000 B/H
10000 B/H
12000 B/H
500ml
3000 B/H
5000 B/H
7000 B/H
9000 B/H
10000 B/H
Preform material
PP
Mould cavity no.
4
6
8
10
12
Compres-sed Air
Low pressure
8-10Bar 3m3/min
8-10Bar 4m3/min
8-10Bar 5m3/min
8-10Bar 6m3/min
8-10Bar
7m3/min
High pressure
20-25Bar
6m3/min
20-25Bar
8m3/min
20-25Bar
10m3/min
20-25Bar
12m3/min
20-25Bar
15m3/min
Cooling water
Heating part
20-30℃,5-7m³/h
Mould part
10-15℃,2-4m³/h
Power supply
380V,50Hz,3 phase 4 wire
Heating power
160KW
164KW
175KW
187KW
192KW
Installed power
234KW
250KW
258KW
263KW
270KW
Machine weight
13T
13.2T
13.8T
14.2T
14.5T
Overall
Dimensio-n(m)
Main set
(LXWXH)
11.38*
1.71*2.2
11.68*1.71*
2.2
11.98*1.71*2.2
13.25*1.71*2.2
13.75*2.15*
2.2