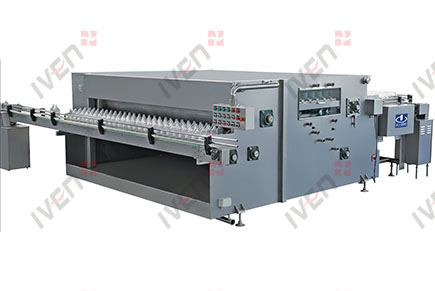 Bottle Fine Washing Machine
Shanghai IVEN Pharmatech,el más grande fabricante de Bottle Fine Washing Machine en China, venta de Bottle Fine Washing Machine de alta calidad a clientes internacionales.
Brief Introduction
Glass bottle fine washing machine is mainly used for fine washing of IV solution glass bottle of 50ml~500ml and other similar glass bottle cleaning.
It can be used for bottle washing of glucose, antibiotic, amino acid, fat emulsion, nutrient solution and biological agents and other medical liquids (like tincture liquid) etc.
Main Features
1.Realize integration of mechanical, electronic, and pneumatic with high automation.
2.Water pressure and washing time can be set according to actual demand.
3.Bottle washing water can be recycled and filtered for degrading use, reducing water consumption.
4.It adopts crawler-type to deliver bottles, washing water uses intermittent rinsing, avoiding cross contamination caused by continuous rinsing.
5.Bottle input adopts the combination of bottle hook and guide plate, making the bottle input more reliable and no bottle reversal.
6.Bottle output from washing machine adopts twice bottle receiving technology, avoiding bottle reversal and broken.
Technical Parameters
Main Items
Main Contents
Model
LJXA12
LJXA12
JXA26
JXA30
Applied Bottle Size
50ml, 100ml, 250ml, 500ml
50ml, 100ml, 250ml
Capacity
80-200 Bottles/min
200-300 Bottles/min
300-500 Bottles/min
300-600 Bottles/min
Bottle Entering No. at a time
12
20
26
30
Electric Capacity
5.5KW
6KW
6KW
6KW
Water Consumption
Purified water: 80ml/bottle Injection water: 120ml/bottle 0.2MPa
Overall Size(mm)
4275×2838×1600
3850×3920×1600
3850×4520×1600
3850×4550×1600